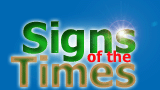 Signs of the Times was a unique London-based project which ran from 1991 to 2003. Its aim was to create an open space for discussion on the British Left at a time when it was sorely needed. It was entirely independent, self-funded, and run on a voluntary basis by a changing collective which would meet regularly to plan events and publications, making decisions on a consensus basis.
During that time it organised 5 major conferences (on Foucault, Postmodernism, Cities, Blairism and Critical Politics) and well over 100 seminars and symposia on a wide range of political, philosophical and cultural topics, published 3 edited collections of essays (all published by Lawrence & Wishart and edited or co-edited by our key organiser, Mark Perryman) and a large number of print and online discussion papers, and in its later stages hosted a vibrant website.
Signs of the Times was initially inspired by the desire to push forward and deepen the 'New Times' analysis of contemporary capitalism and culture which was pioneered in the magazine Marxism Today and set out in the 1990 book New Times, edited by Stuart Hall and Martin Jacques. It would be fair to say that while the 'New Times' analysis directly influenced New Labour, SOTT's agenda came quickly to be shaped by the conviction that New Labour's accomodation to neoliberalism could only represent a dead end for progressive politics and a further entrenchment of undemocratic, inegalitarian and exploitative social relations after 18 years of Thatcherism. Although we gave space to writers and speakers from across the political spectrum (even a young Michael Gove some time in the mid-1990s), our own core organisers and writers – like our intellectual godfathers, Hall and Jacques – predicted well before the 1997 general election that a Blair government would prove to be a massive disappointment for even moderate social democrats.
At the same time, we saw in the emergence of new forms of protest and political organisation – from the campaign against the Newbury bypass to the first World Social Forums – a great source of hope and inspiration for the future. Throughout our period of activity, we never lost the conviction that it was vital for progressive thinkers, activists and citizens from a wide range of political traditions – from communists to liberals – to seek, if not necessarily common ground, at least a measure of mutual understanding.
While most of the organising group were ususually academics or students, SOTT made a point of never holding its seminars on university premises, because it believed in the importance of a public space for intellectual discussion beyond the confines of the academy; instead we used restaurants, galleries and pub function rooms at various locations around North and East London. SOTT wound down during 2003-5, largely because all of the core organisers found themselves taking on other major committments around that time.